In today's post, we'll expand on some of the pedagogical approaches that can be supported by using social media platforms like Twitter. We'll present several case studies demonstrating how you might incorporate Twitter into a course, and invite you to consider the challenges or benefits for applying these to your teaching practice.
Before we get started, please check out the ongoing conversation on Twitter from the previous post, where participants shared great stories about how they have used Twitter. Join us by visiting #TWTCoffeeCourse.
https://twitter.com/hpstorian/status/1181389459901693953
Creating a professional identity and network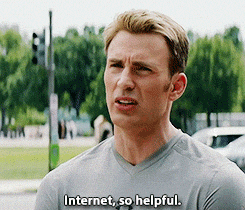 Because Twitter is an open platform which is contributed to by experts from across diverse fields, it can be used to create a Personal (or professional) Learning Network or PLN. A PLN is a "shared space of learning and collaboration that supports the exchange of ideas and resources" (Trust 2012 cited in Colwell and Hutchison, 2018). You can encourage your students to create a PLN by following and connecting with experts in your discipline as a central or supplementary activity as part of their Twitter use.
Engaging with professionals in a discipline publicly on Twitter can help scaffold students into future careers and provide them with peer support in a professional context. These discussions often happen around hashtags, such as #AussieED (for Australian teachers), #highered (for higher education), or #edtech (for those interested in educational technology).
Case study: Tweeting as a pre-service teacher
Narelle Lemon (@rellypops) at Swinburne University of Technology has been using Twitter with students in a teaching degree to support them to build networks, learn from peers and mentors, and share resources online. Using Twitter gives the students a chance to practice their professional etiquette and networking skills, as well as get feedback and support from other students in the course and current teachers. This fosters a sense of reciprocity among the cohort: "Through supported scaffolding including pedagogical decisions that carefully consider how Twitter can be integrated into the higher education class, pre-service teachers were provided with the opportunity to build their digital professional profiles, networks, and skills." (Lemon 2016: 22-23). Read more.
Discussion
Questions for Narelle about this? Please feel free to tag her on Twitter by tweeting @rellypops and she has kindly volunteered to participate in our discussions.
Fostering discussions and active learning
If used effectively, Twitter can help to emphasize student voices and participation and foster a sense of learner agency. This is particularly helpful for large classes, or those where students are separated by distance (such as different campuses or studying online). It can function as an open platform for facilitating real-time discussion and conducting in-class polls. On Twitter you have the added bonus of continuing that discussion outside of class time, as well as including people external to your physical class. Encouraging students to live-tweet during a lecture to ask questions or share comments allows teachers to see instant feedback and get a sense of how students are doing.
Discussion
Live-tweeting during lectures has been referred to as, "The instructional equivalent of jumping a motorcycle over a row of flaming barrels" by the Chronicle of Higher Education. Would you consider trying it? What concerns or challenges do you foresee and what might you do to address them?
Reflective learning and writing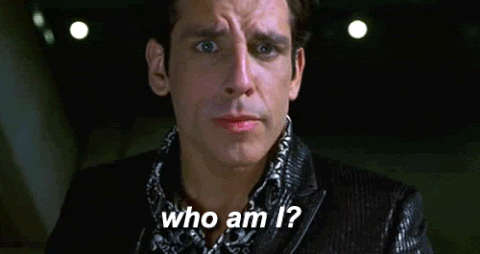 Twitter can support reflective thinking and writing, by inviting students to respond to the course content and engage in active discussion about it. "Taking a microblogging approach fosters students to develop their thoughts and to immediately document them." (Luo, Shah, and Crompton 2019) Using a social media platform like Twitter supports fast and easy interactions, unlike traditional forums in an LMS. This "microblogging" approach also forces students to write in a clear and concise manner, and tweets can be linked together into a thread of multiple tweets. This approach is often combined with traditional blogging for longer-form reflective writing.
Case study: Bachelor of Communication and Media at the University of Wollongong
This program has embedded the use of Twitter across the degree program, where students tweet for each course. It is scaffolded into the degree from first year, and combined with blogging to help students build professional identities and profiles online. Students live-tweet their classes, tweet about assignments, ask questions, and share ideas, resources, and photos. Tweeting helps to develop a sense of community and friendship in large classes, and across the entire cohort. Students also use Twitter to share and develop their assignments and reflect on the material introduced in face-to-face classes and via the LMS.
According to the convenors of these courses, "Twitter activity reveals glimpses into the types of learning that are usually hidden." (Turnbull and Moore, 2017) We have been invited to engage with the students and teaching staff in these courses during our look at Twitter. This semester, the following course codes are actively using Twitter: #BCM114 #BCM206 #BCM215 #BCM313 #BCM302 and you can get in touch with the convenors and authors of the linked paper by tagging Chris Moore (@CL_Moore) and Sue Turnbull (@SueTinThirroul). Take a look and share your thoughts using our hashtag, #TWTCoffeeCourse.
A few other ideas
As a strategy for blending current events and news into your curriculum
As Twitter is a crowd-sourced social media platform, it can be an excellent way to a) introduce concepts of media literacy, and b) ask your students to make connections between concepts introduced in the curriculum to real-time news and current affairs.
As a tool to curate and annotate resources and content
By contributing to a class hashtag throughout the semester, students will have access (over time) to a co-created repository of resources and links. You can also encourage your students to subscribe to relevant hashtags in order to source additional resources, links and perspectives.
Discussion
Which of these examples might work for your context, or do you have another idea for how to integrate Twitter not listed here? What goals might you have for the use of Twitter in your course? What questions do you have around these different uses of Twitter? Please share in the comments below or on Twitter using the hashtag #TWTCoffeeCourse. You are welcome to tag any of the accounts listed here in your posts.
Special event
Join us for a live chat on Twitter on Friday, 11 Oct at 11am AEST, where Rebecca and Katie will be answering your questions and hosting a live discussion on Twitter, using the hashtag #TWTCoffeeCourse.
References
Jamie Colwell & Amy C. Hutchison (2018) Considering a Twitter-Based Professional Learning Network in Literacy Education, Literacy Research and Instruction, 57:1, 5-25, DOI: 10.1080/19388071.2017.1370749
Narelle Lemon (2016) Tweeting as a pre-service teacher: Learning to use Twitter for professional use, Fusion Journal, no. 8; available: http://www.fusion-journal.com/tweeting-as-a-pre-service-teacher-learning-to-use-twitter-for-professional-use/
Tian Luo, Smruti J Shah, & Helen Crompton (2019) Using Twitter to Support Reflective Learning in an Asynchronous Online Course, Australasian Journal of Educational Technology, 35:3, doi:https://doi.org/10.14742/ajet.4124.
Sue Turnbull & Christopher Moore (2017) Teaching with Twitter: A case study in the practice of audiencing, in Studying Digital Media Audiences: Perspectives from Australasia, eds Craig Hight & Ramaswami Harindranath, pp 173-192. Available: https://www.taylorfrancis.com/books/e/9781315402062